Thank you to everyone who was able to join us last month in Gloucester for our annual Big Solar Gathering. The weather was not kind that day and we really appreciate everyone trying to get to us through floods and epic downpours. It is always such a pleasure to get together in person with like minded people to give progress updates, share learning and get their input on how things are shaping up.
Thanks to our excellent speakers and participants the agenda was a packed one and feedback from the day tells us that people struggled to choose between the afternoon workshops as they all sounded good! You can check out what was covered through the links below:
Welcome & Big Solar Co-op update
Jon Halle, Sharenergy
---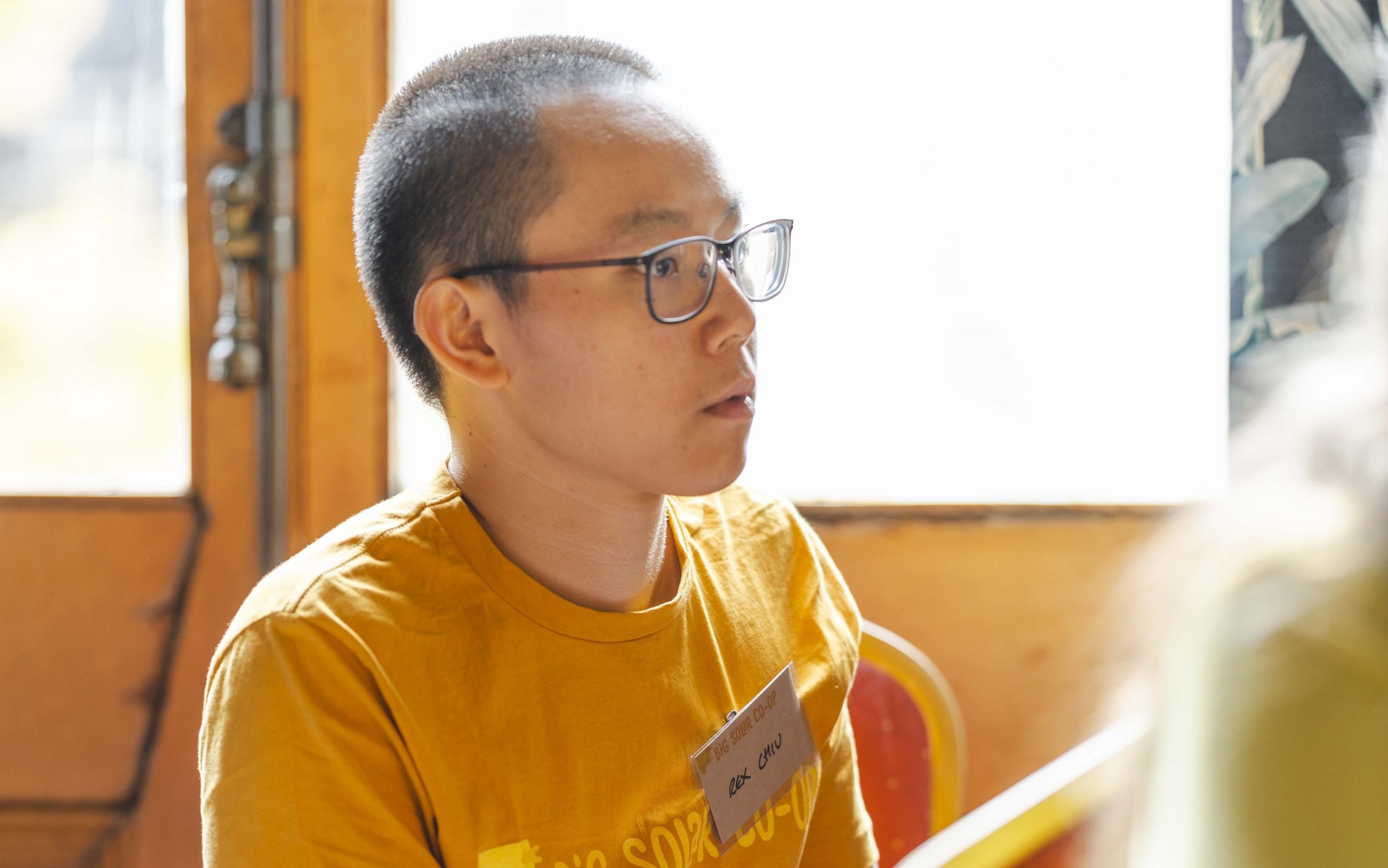 ---
First installation case study – how did it go?
Chris Rigby, Big Solar Co-op
---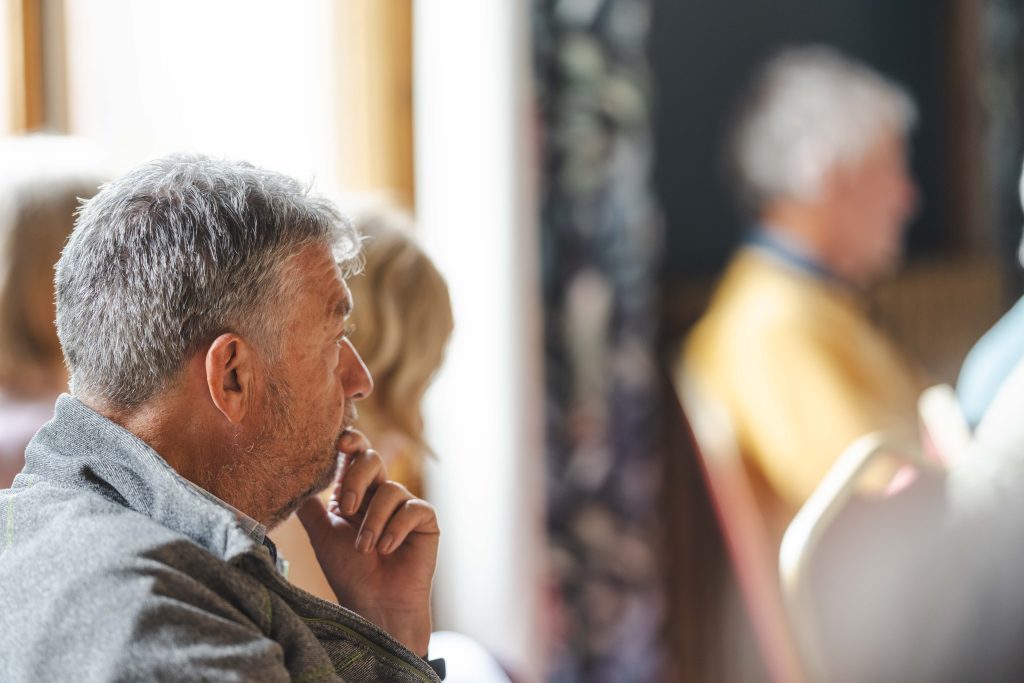 ---
This is Meyer Burger
Scott McDaniel, Meyer Burger
---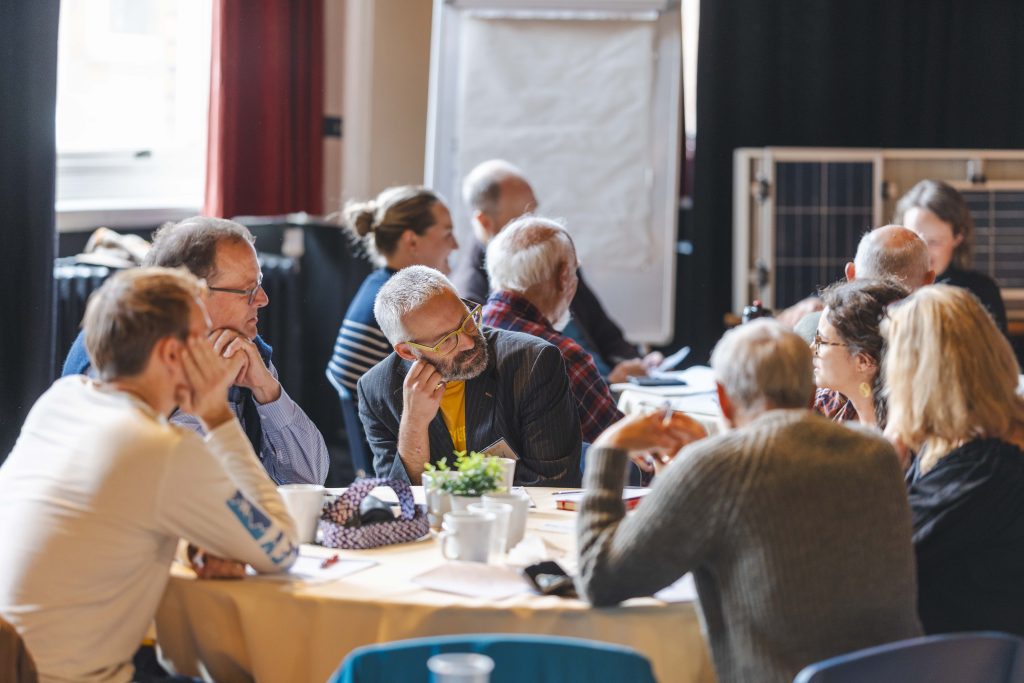 ---
Solar, biodiversity and farming
Chris Church, WeSET
---
Community energy groups working with the Big Solar Co-op
Emma-Jayne Williams (Forest Community Energy), Caroline Norbury and Aidan Sutcliffe (Belper Community Energy) and Dean Hill (for Derbyshire Dales Community Energy)
(to follow)
---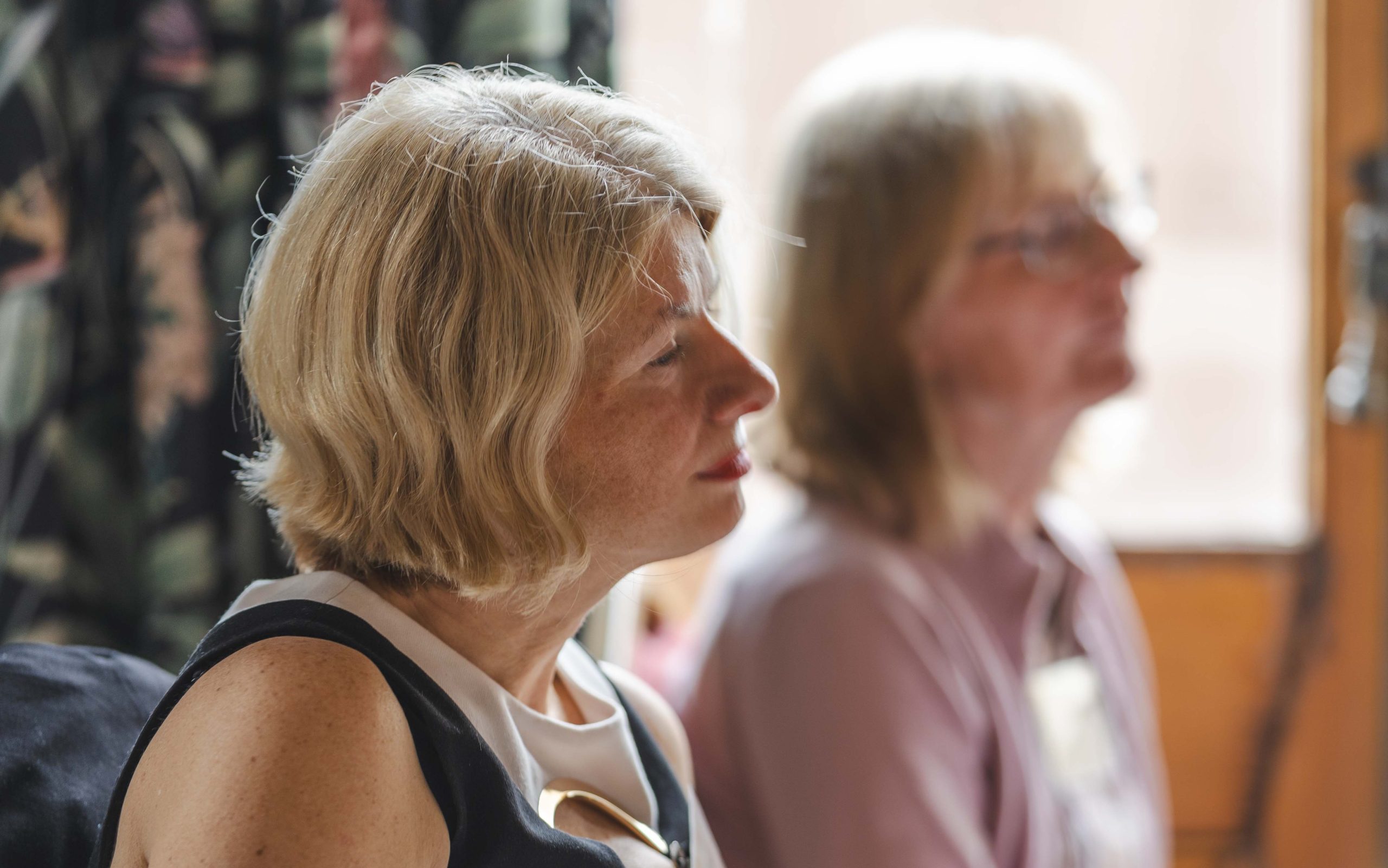 ---
Council collaboration corner
Jon Halle & Dean Hill, Big Solar Co-op
Collate credible case studies
(Jon Halle) suggests looking through: https://www.sharenergy.coop/projects
Stumbling block (TY) mentioned Councils will outsource their legal departments, with "no skin in the game" and poor guidance from officers on how to approach.
Procurement – Not if it is a tenanted building and the council is not buying anything from us*.> Yes if council owned and run and they are buying the power
Property – Yes in every instance there needs to be a property transaction around our roof top lease
Project – Innovation or Negotiated Procedure (TC)
*Some would argue that it's still requires procurement input because there is money changing hands by way of a peppercorn rent, BUT the 'sum of £1 if requested', is hardly a procurement issue and we are paying them!
Point was made that although Innovation Projects / Negotiated Procedures might seem like a shortcut they can often get entangled in their own complications:
Action:
Establish an ongoing discussion group deploying joined-up-thinking and also action, to bring this area up to speed
Collate 'Soft Power' educational collateral and form a body of council relevant case studies, etc
Gain funding for the production of video training packages for members and exec
Objectives:
Flow chart procedure on how any Council should deal with Roof Top Solar across the different propositions they may encounter
To continue to collaborate and communicate as a group to become a catalyst for change in councils
List Co Benefits for all the Stakeholders from Council to Community
Resources:
Institute of Sustainability Managers
Consultancy Fund
Net Zero Go!
Community Energy Fund
Energy System Catapult
---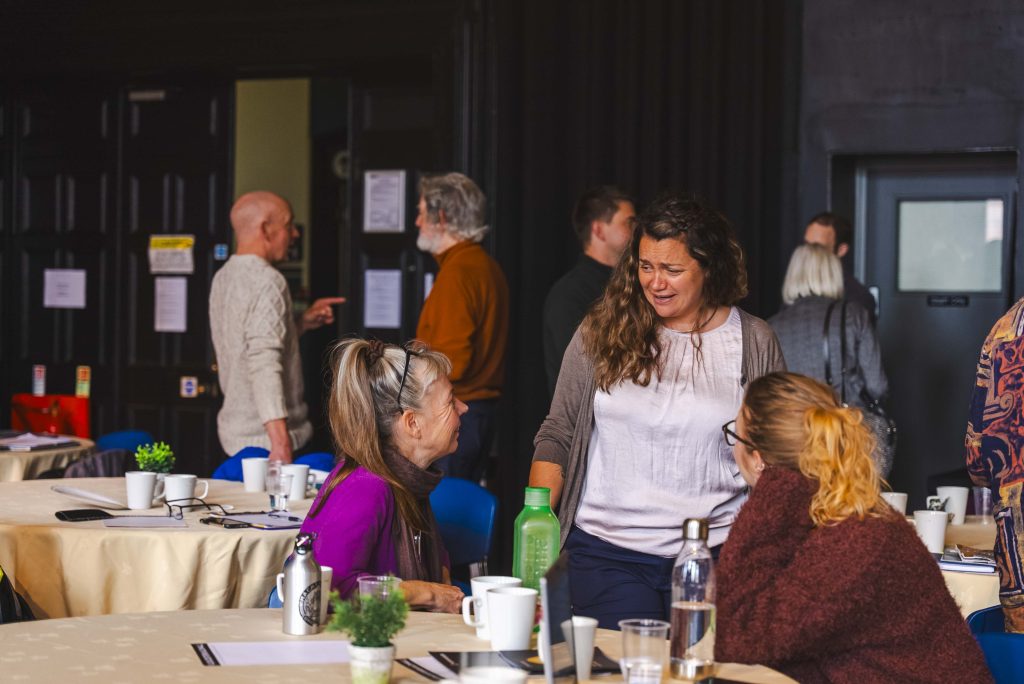 Connecting solar to the grid, past, present + future
Gordon Coppock & Steve Wade (Wind and Sun Ltd)
---
Finding and approaching good sites for solar
Kevin Oubridge and Dean Hill, Big Solar Co-op
(to follow)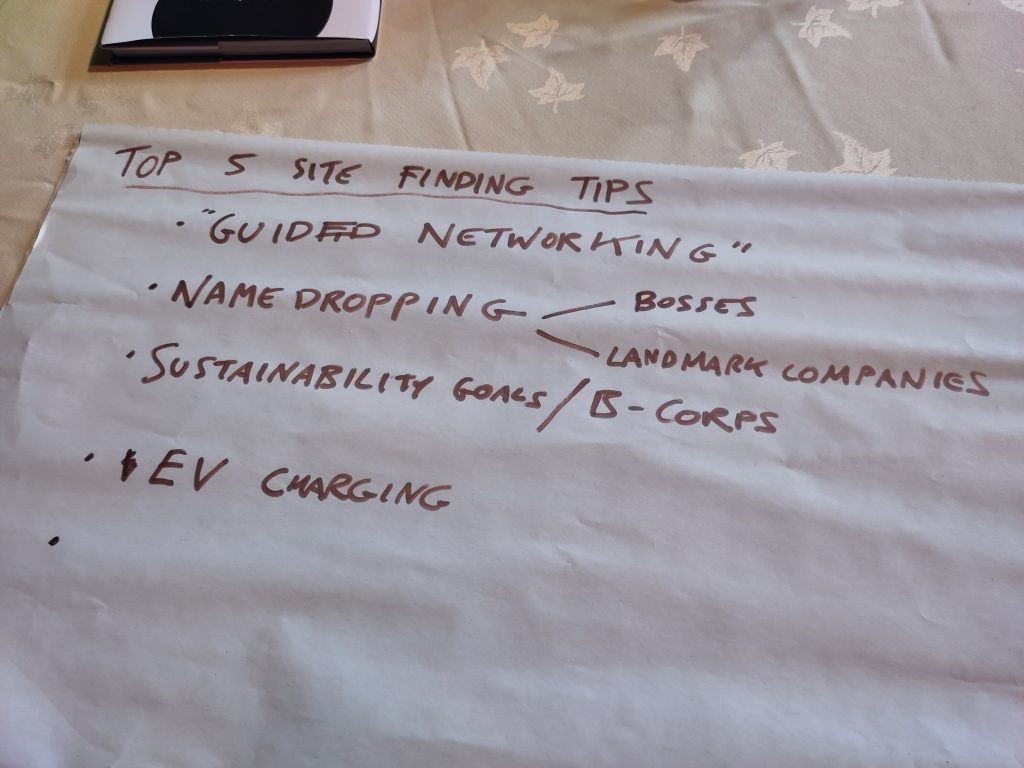 ---
Digital tools, huh…what are they good for?
Jon Halle (Big Solar Co-op), Megan Blyth (Centre for Sustainable Energy) and Emma-Jane Williams (Forest of Dean District Council – AURORA)
The AURORA app
The AURORA Energy Tracker is a groundbreaking app that empowers individuals to make a positive impact on the environment by reducing greenhouse gas emissions associated with residential energy use and transportation choices.
https://www.aurora-h2020.eu/aurora/ourapp
Solar Wizard
Solar wizard is a household and community solar assessment calculator created by the Centre for Sustainable Energy (CSE). It provides easy, quick, accurate, independent predictions about the viability for solar PV for use by individual households, communities and local authorities to accelerate decision making and investment planning.
https://solarwizard.org.uk
Google solar API
The Google Maps Platform Solar API is a service focused on helping accelerate solar and energy system installations. The Solar API makes detailed rooftop data based on Google's expansive mapping and computing resources available to help estimate renewable rooftop solar energy potential and savings.
https://developers.google.com/maps/documentation/solar/overview

Credit: Aaron Child @ Painted Life for photos and video