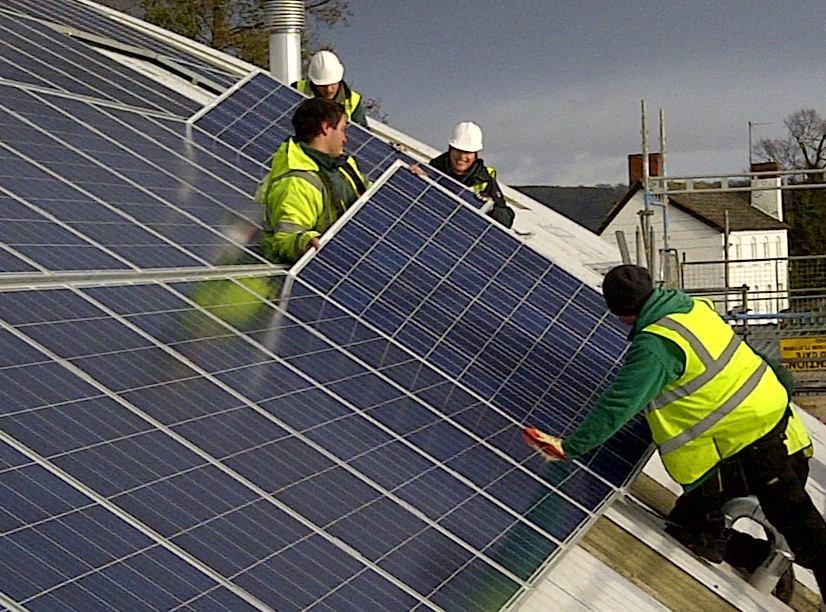 Do you own or run a

community or commercial building?

You could reduce carbon emissions while making a long-term saving on electricity costs.
How it works
We install, own and manage the panels and there is no capital cost to you. We sell you clean, renewable power from the roof for less than you are currently paying for grid electricity – usually much less. The Big Solar Co-op is a good partner – we are ethical and open, supported by existing coops with an excellent track record. Our bottom line is to reduce carbon emissions, not to make profits.
We'll work with you to analyse your site. It does not have to be south-facing, or in a particularly sunny part of the UK. You will need a sound roof and it will help if you use quite a lot of power on-site.

We'll give you a commercial proposal based on an attractive electricity tariff and a flexible long-term agreement to site our panels on your roof.

We'll manage the installation, operation and maintenance of the panels.
There's more detail on our process and legal agreements pages.
You can use this scheduling link to set up a chat with our Client Lead, Dean Hill and/or complete our short site submission form online. We will analyse your roof and tell you if it is viable for solar through us, with no obligation and no hard sell.