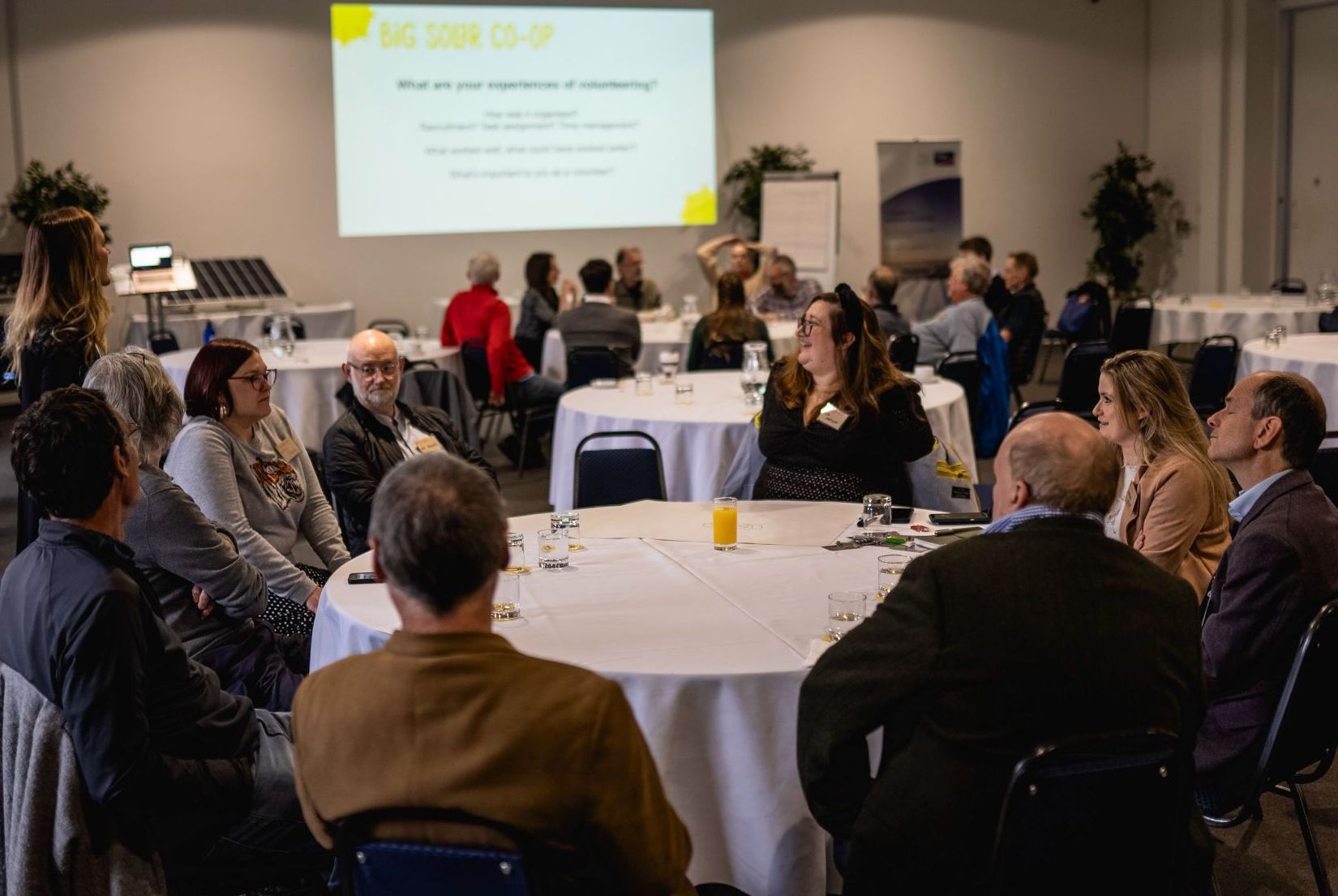 The Big Solar Co-op exists to make it possible for people to get solar built anywhere in the UK.
Our work is led by volunteers, supported by a professional team.
How we support volunteers
If you want to get solar rooftops built asap, we can train you up to find potential sites, assess them and approach the owners. We'd also love to hear from you if you have expertise in solar tech, community energy, coding, marketing or training.
Let us know what would you like to bring to and get out of the Big Solar Co-op project through our volunteer form.
If you are part of an existing community group there are several ways in which we can work together to get more solar built in your area.
If you are interested in investing in us and supporting a new generation of community solar across the UK there's more information on our investment page.
Here's a video we made to explain what we are and why we set up Big Solar Co-op in the first place: