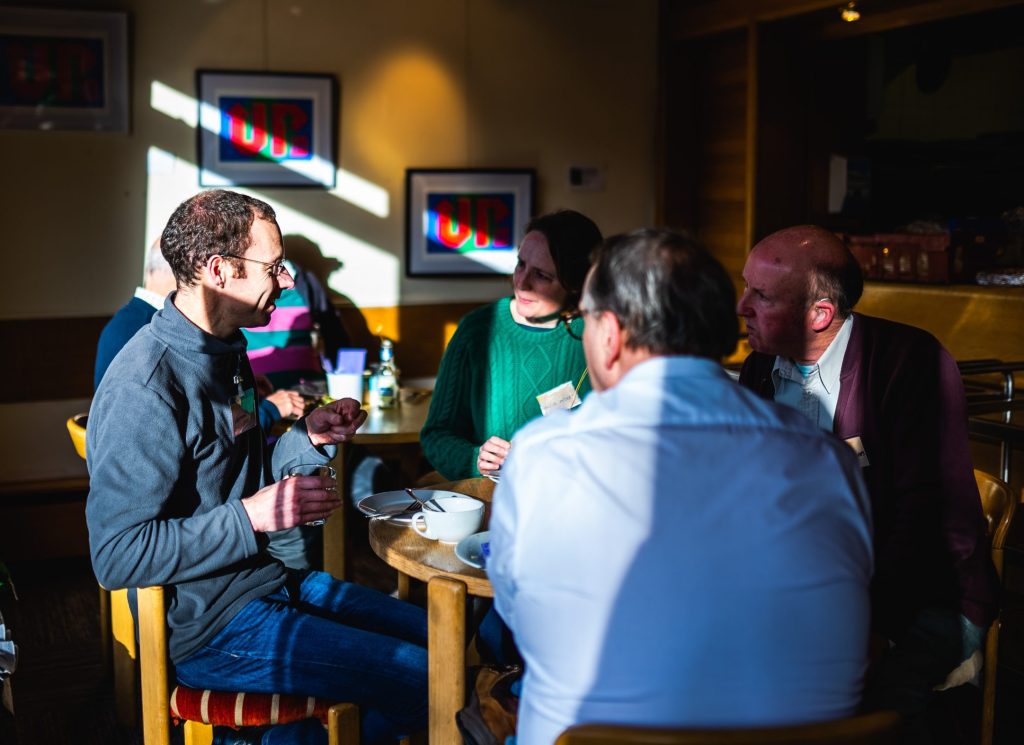 The Big Solar Co-op exists to make it possible for people to get solar built anywhere in the UK.
Our work is powered by our Volunteer Members and supported by a professional team.
If you want to get big solar rooftops built asap, we can train you up to find potential sites, assess them and approach the owners. Our aim is that by joining Big Solar Co-op you get everything you need to get going – expertise, support and a one-stop community rooftop solar delivery solution. 
How we support our Volunteer Members
You don't have to join an existing community energy group or spend time creating one – you can just join the Big Solar Co-op and start looking for suitable solar sites. Many of our Volunteer Members work outside of any local group. Others prefer to work with us from within their community group, benefitting from each other's local knowledge, connections and working together in person.

To make this decentralised approach possible, we use a custom built database of sites and an online messaging platform that can be accessed 24/7. We get together in person for an annual interactive conference – the Big Solar Gathering and run regular free training and collaborative discussion events over Zoom through the year. All our learning so far is available in a dedicated Volunteer Member area along with past recordings of our webinars, talks and training videos.

Let us know what would you like to bring to and get out of the Big Solar Co-op project by joining one of our quarterly intro calls where we discuss the project in general, answer questions about the model and explain how people and groups can get involved. To be invited to this public call, please click the button to be taken to a short registration form:
If you are interested in investing in us and supporting a new generation of community solar across the UK there's more information on our investment page.
Here's a video we made to explain what we are and why we set up Big Solar Co-op in the first place: