Join us next Tuesday (19 January) evening at 18:30 for a free webinar about Finding community solar sites. It's a public event so please do let your wider networks know about it too. We want to fight the climate crisis through large-scale, grassroots community action and this is where it can start!

The webinar will include:
Intro to community energy and the Big Solar Co-op
Why we focus on large scale rooftop solar PV
How do Big Solar Co-op projects work?
Key factors that make a site suitable for rooftop solar
You have found a site, now what?
Next steps, how to access training and support from the Big Solar Co-op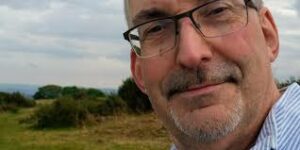 Led by our great mate Gordon Coppock (Pomona solar, KLEEN, Kington Community Energy), this promises to be a really useful talk for anyone interested in identifying potential sites for rooftop community solar PV, in post-subsidy times. Gordon will speak for around 40 minutes and then we will have 20 minutes of Q&A.
Sign up here:
https://www.eventbrite.co.uk/e/129904336367