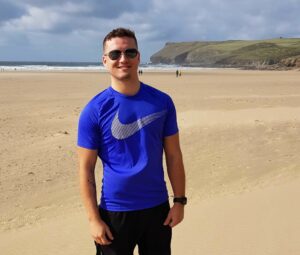 Hello!
I'm Aaron and I'm really excited to be one of the new Interns at the Big Solar Co-op.
I am currently studying a Masters' degree in Environmental Sustainability and Green Technology at Keele University. I study this because I am passionate about finding ways to make our planet a healthier, cleaner, and greener place for all to live in. This is why I am so excited to be working with other passionate individuals on a fantastic project to help bring green energy to communities in a post-subsidy economy for green energy.
These are very strange, yet serious times amid the Covid-19 outbreak. As a nation we are having to change and adapt how we live our lives and interact with one-another each and every day. Now is a time to stay resolute and come together to rebuild once this pandemic is over. The team here at the Big Solar Co-op are working hard to keep the project moving forwards and progressing so that when we are able to interact as normal again, we can all come together to bring about real change to benefit as many societies as possible.
I am really looking forward to learning from and working with stalwarts of community energy and assisting in any way I can.