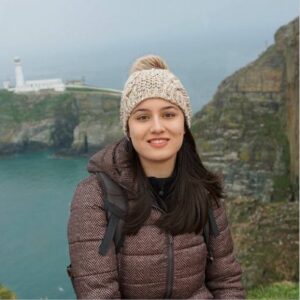 Salut! My name is Andreea and I am working alongside Aaron as Intern for the Big Solar Co-op.
Having finished my Msc. in Environmental Sustainability and Green Technology at Keele, I am looking forward to getting involved with people sharing a common view on the future of resource use and environmental protection. It is only when the focus starts to fall on community well-being and teamwork that big-scale changes can be made at a regional and national level in the light of sustainable development; a system that can be built on rather than remade by future generations. Such steps are being taken by groups like Sharenergy, who bring the choice of more diverse energy systems and provide fun opportunities for people like myself to grow and learn about this sector of activity!
I want to help and encourage awareness of renewables use and capacity, for the benefit of the members, community and their environment.