It's been a heady few months. Despite COP26 being a damp squib in terms of real action on climate change, the Big Solar Co-op has been pushing on through and building on the success of the Big Solar Gathering we held back in October 2021.
We had a truly constructive and inspiring day that included presentations on the launch of our partnership with Community Energy Birmingham (CEB) and the new co-op rules that the Big Solar Co-op is working on with the Financial Conduct Authority (FCA). In the afternoon there were informal workshops on making the most of volunteer energy, data informed learnings from other comparable projects, using social media to drive your project and 'ask the expert' sessions on solar tech. It was a blast – so much community solar knowledge under one roof!
Check out the video below for an in depth update on the Big Solar Co-op from Jon Hallé; why it was needed, how it runs, what it is doing and where it is headed. Other snippets from the day are also up on our Vimeo channel along with our previous webinars.
What else has been happening with the Big Solar Co-op you ask..? Well, lots!
Jon Halle and Mark Simmonds have been busy working on getting FCA approval for the novel co-op rules that will really put the power into the hands of the do-ers within the Big Solar Co-op. Chris Rigby is getting on with the nuts and bolts stage of his role and has been developing a tender process for installers to work with us for the Pioneer installs from Q2 onwards next year. He has also been commissioning structural surveys and developing our operations and maintenance plans. Noel needed a bit of a break after getting the Big Solar Gathering together but has since been working on the recruitment drive for the Birmingham node (we have appointed a great local coordinator! But more about that to come in the New Year), future potential nodes in Shropshire & Telford and further afield.
Our committed activists have been busy with more solar array designs on some really fascinating multiple-building campus style sites and approaching host sites with indicative designs and outline proposals. On a strategic level we have finalised our lightweight lease agreements with support from specialist eco-lawyer Sonya Bedford and had an agreement in principle from the top bods at our first major site! In the spirit of cooperation and collaboration we have just sent out an innovative joint Solar and EV charging solution proposals with our partner Charge my Street. It doesn't make us much money but it's a step in the right direction to meet the challenge of the climate emergency…wish us luck!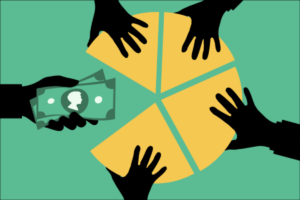 A new page about investing in the Big Solar Co-op share offer has gone up on the website and the response to it has been incredible! Even with just a link to a short form to be completed online…we have received over 155 expressions of interest and the running total of what people are telling that they are thinking of investing is in the region of £750 000! No, thats not a typo – it's 3/4 of a million pounds. There couldn't be a clearer indication that the appetite is out there for ethical investment and putting our money where our mouths are on climate change! Read more about our future offer here >>> https://bigsolar.coop/invest